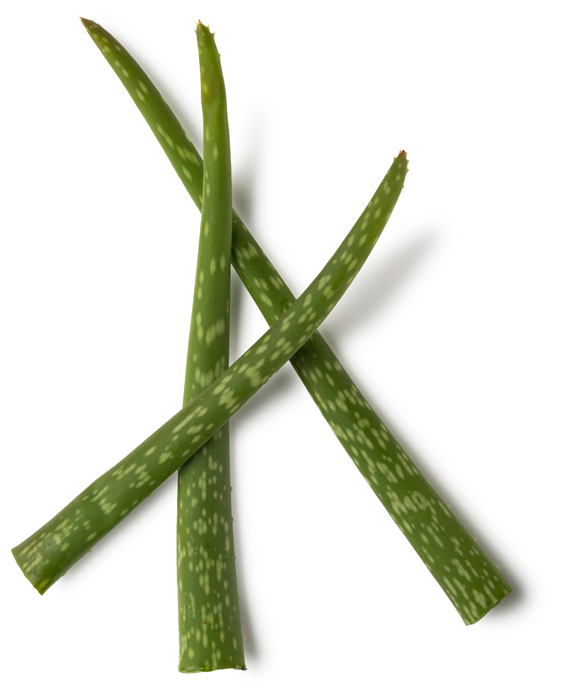 INGREDIENT
Aloe Ferox Leaf Extract (Kap-Aloe Extrakt)
Aloe is thought to be one of the oldest remedies noted for its healing qualities. It soothes and hydrates the skin and the cooling sensation you get when applying it topically is great at reducing swelling. It is also antibacterial and leaves the skin very soft.
Aloe vera is used as an umbrella name in cosmetics to refer to several Aloe species with similar benefits for the skin and hair such as Aloe barbadensis, secundiflora, or ferox.
Aloe ferox is a South African plant, also known as bitter, red or Cape aloe. Like all aloes, it is a flowering, succulent plant that grows well in dry soils and tropical and arid climates. The fleshy, spiky leaves may take on a reddish tinge as they grow. A bitter juice with medicinal properties is extracted from them but also a clear soothing gel, widely used in cosmetics, fresh or dehydrated.