Skin's Shangri La
Moisturiser
Soothe, balance and mattify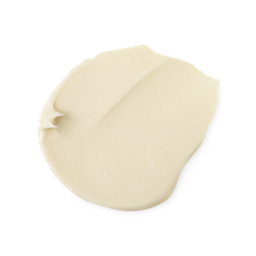 Who's it for?
A deeply nutritious and rejuvenating moisturiser for mature skin, tired skin or complexions that are just starting to require a little more care than they're used to.
What's in it for you?
If your lifestyle is starting to catch up with your skin, treat it to this rejuvenating elixir of antioxidant oils, naturally rich in vitamins C and E. As we age, the sebum production in our skin decreases and our skin gets a little thinner, meaning it's more prone to dryness and external damage. This rejuvenating moisturiser is just the ticket for keeping your complexion in prime condition.
Made with over 4% fresh wheatgrass juice (a renowned superfood) to help boost skin health and tone, the high linoleic acid content in evening primrose oil ensures your complexion feels supple, hydrated and ready to bounce back. Toothed wrack seaweed adds a hydrating and mineral-rich mucilage to this cream, while over 20% organic almond oil is an excellent carrier oil, taking beneficial ingredients deeper into the skin and boasting antioxidant effects of its own which can help protect the skin from environmental exposures. Age is a privilege - but great skin doesn't have to be.
What's in it for the planet?
Fair Trade almond oil from a project in Palestine is implementing regenerative practices, and diversifying crops and trees to improve soil health and farmer income. Organic extra virgin coconut oil from Nias, Indonesia, is bought from a supplier that directs 10% of its profits into a foundation that funds community classes in education and mental wellbeing as well health resources (such as a local dentist) for children in Nias.
How to use:
Massage between clean hands and pat onto freshly cleansed and toned skin. Store in cool, dry conditions. Best used fresh.
---
Explore

Give me a new life! Return the packaging for this product to any a Lush shop and receive money towards your next purchase.
Fighting animal testing
We have been fighting against animal testing since before we opened our first shop, and the fight continues today. We test products on humans and promote, fund and use human biology relevant testing methods entirely animal and animal-product free. Find out more