The Imagined Village - Bending the Dark
CD
Folk supergroup return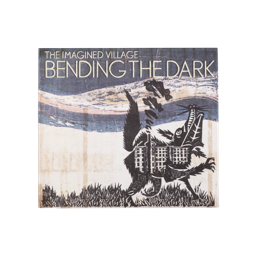 Leaving soon
The Imagined Village made a significant impression with their critically acclaimed and commercially successful debut album. They toured extensively, appeared on TV's Later, With Jools show and won out at the BBC Radio 2 Folk Awards.

Their latest release Bending The Dark is a euphoric genre-mashing romp. A joyful, sonic emporium of traditional English folk, Asian percussion, dubstep, drum and bass and John Barry-esque 70′s film soundtracks.

Bending the Dark features a glut of talented musicians including Martin Carthy, Eliza Carthy, Simon Emmerson, Ali Friend, Andy Gangadeen, Johnny Kalsi, Barney Morse Brown, Sheema Mukherjee, Jackie Oates and Simon Richmond.
Fighting animal testing
Lottiamo contro i test sugli animali da prima che aprissimo il nostro primo negozio, e la lotta continua oggi. Testiamo i prodotti sugli esseri umani e promuoviamo, finanziamo e utilizziamo metodi di test alternativi completamente privi di animali e prodotti animali. Per saperne di più
Homepage - The Imagined Village - Bending the Dark