7 To 3: The biodegradable face wipes combining convenience with a conscience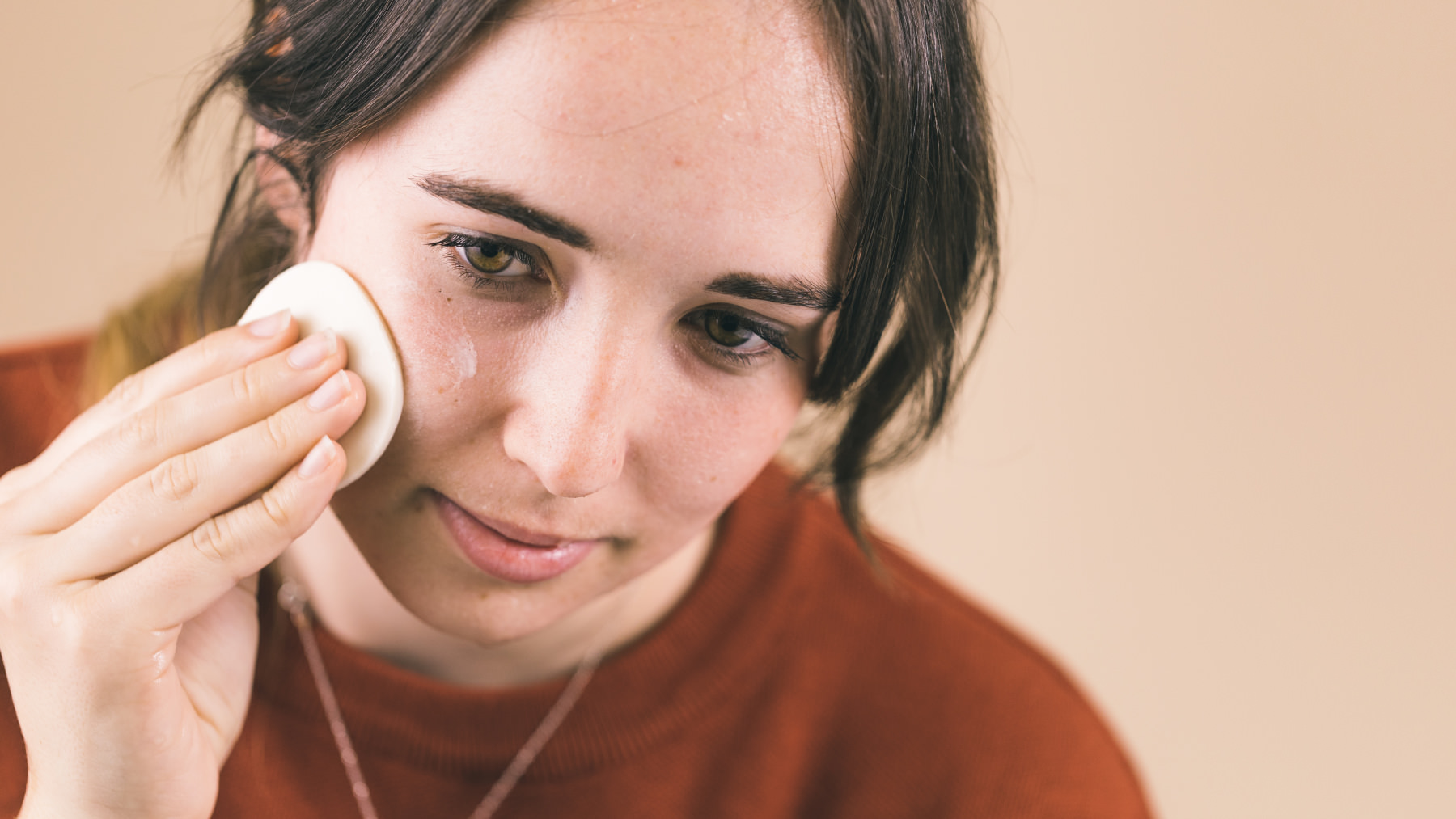 It's just so easy; open the packet, swish a wipe over your face and there you are: clean and clear. But, as the world wakes up to the dangers of single-use pieces of plastic such as face wipes, which pile up on towering landfills or swamp the rivers and oceans, is the era of convenience at an end?
Rising to the challenge, Lush co-founder and product inventor Helen Ambrosen and product inventor Gary Shears dedicated months of research and work to developing an effective, reusable and biodegradable product. 7 To 3, now available online and in Lush shops, combines the convenience of a face wipe with the luxury of 9 To 5 cream cleanser and has impeccable green credentials.
Wipes (in all their forms: facial, wet, cleaning, baby, etc), are not like toilet tissue. Due to their plastic-based composition they can't be recycled or flushed away. They won't rot or break down. Instead they'll continue to clog water systems, with facial wipes making up 93% of the material found in sewer blockages, according to Water UK. Or worse, they'll get washed out into the rivers and ultimately the sea; reeking devastation on the environment.
In 2015 The Marine Conservation Society revealed wet wipes are the fastest growing cause of pollution on our beaches, with approximately 35 dirty wipes washing up per kilometre. Preservatives in conventional wipes, used to keep the product from going off, are another issue; not only questionable in terms of the unknown effects on our health, but because the chemicals ultimately end up in our water cycle.
According to multiple studies, it's not only the environment which is suffering because of conventional wipes. Reports suggest they can also be detrimental to our skin; not really cleaning the skin at all, and the synthetic chemical ingredients can actually leave skin dry and irritated. Returning to the bathroom to take make-up off effectively will be ultimately beneficial here too.
The future of face wipes?
7 To 3 face pads are circular, self-preserving, naked face pads, composed of ingredients including fresh white lily infusion, ground cannellini beans and vegan glycerine. The pads are perfect for removing light makeup, although Helen and Gary would suggest turning to old faithful Ultrabland for anything heavier. That being said, the wipes offer an environmental benefit over the rich cleansing balm. "Even with Ultrabland", Helen explains, "you have to apply it and then remove it with a flannel or cotton pads, but with this you don't have to do that. You can use them around three to five times before they disintegrate. You just need a little bit of water with it."
Cult cleanser 9 To 5 was the inspiration for the formula as it is loved and understood by many. In fact, eagle-eyed consumers are likely to spot a great number of similar ingredients to the creamy cleanser. Helen explains: "It's 9 To 5, just not in a bottle and not preserved. Gary was inspired by the Lush Manufacturing working hours of 7am to 3pm when he was thinking of a name. Giving a circular form for the pad was also another aspect that was carefully thought about as people are used to this shape as a cleansing wipe. Anybody who likes 9 To 5 cleanser will like this."
In fact, 7 To 3 wipes feature a bounty of other beneficial properties rather than just makeup removal: the finely ground cannellini bean base gently exfoliates, clarifying fresh white lily infusion settles the skin and restores balance, moisturising carrageenan (extracted from Irish moss seaweed) nourishes the skin, whilst ylang ylang tones and provides a sweet heady scent that uplifts and calms.
The design originated from work Gary had been developing for a long time on cosmetic products as sheets such as Wash Cards. He explains: "We were working on sheet masks, which came from the jelly masks formulae. We liked the texture of sheet masks and when we found out about wet wipes and all the damage they're causing, we thought we could create an alternative to them. Carrageenan is the basis of the pad and we chose cannellini beans as we wanted something white but needed a gentle particle size. The cannellini beans are a nice gentle material. We're buying them whole and milling them ourselves. We have equipment where we can decide the micron particle size that we want as we did a lot of work to find the particle size that was most suitable to clean the skin gently and thoroughly."
How to get the most from your 7 To 3
The only preparation your face needs before using the 7 To 3 wipe is a little warm water, according to the advice from the product's designers. You'll notice there's a smooth side and a slightly exfoliating side, and it's suggested you start with the coarser side by dampening a corner to activate the light cleansing cream. Glide the pad over your wet face and neck area, gently working it into the skin, then rinse clean. To remove light makeup just sweep the smooth side back and forth over the eyes and use clean, reusable cotton pads to remove any residue. Then tone and moisturise as normal to finish up. 
To ensure you can reuse the pad another day, gently rub it clean with a drop of warm water. Leave it to air dry in a clean dry receptacle such as a soap dish that drains and ensures it's not left sitting in a pool of water. Once used, consumers are set to get between three to five uses depending on whether the purpose is a quick cleanse or removing lots of makeup.
"Unlike wet wipes, or face wipes where there is a plastic wrapper and wipes that won't biodegrade, 7 To 3 is a huge step forward and really great for the skin as well," says Helen. Get yours here.
Written by Natalie Denton
Homepage - 7 To 3: The biodegradable face wipes combining convenience with a conscience