Architects' vocalist Sam Carter says, "Being vegan is now the only option."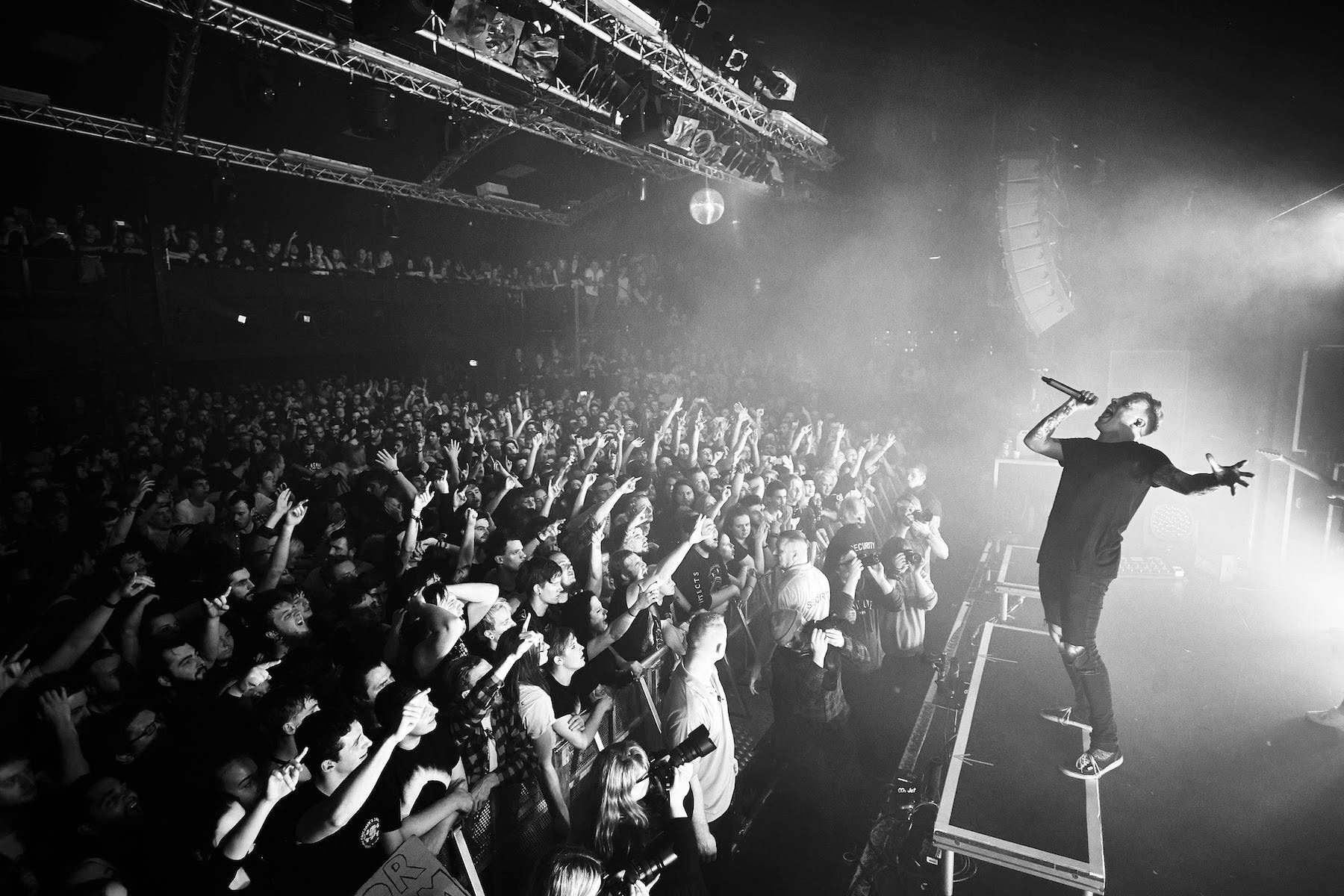 Having just last week performed a sold out Brixton Academy audience and on the cusp of a major US tour, you'd think that vocalist Sam Carter from Brighton metalcore outfit Architects, would be resting up.
Instead, he's sounding a call to action sans microphone:
"The time to change is now. We've already left it so late that it's not even about saving the planet now it's about slowing down a process which we can only blame ourselves for. Being vegan can no longer just be about health benefits or empathy. Being vegan is now the only option we have to be a generation that made a difference."
The band's songs are often openly politicised and the latest offering All Our Gods Have Abandoned Us goes straight for the jugular once again with lyrics like, "They'll line their pockets and leave us six feet deep in debt" and, "I found God clutching a razor blade. He said "look at the f*****g mess they've made".
Though their albums may teeter on the brink of nihilism, Architects are looking to the future. Sam says, "In years to come I don't want to be looking back thinking I could have done more, that's why I use my platform as a vocalist to spread messages of love and compassion. I want to see a day where every product is cruelty free and that eating meat- the flesh of another animal is looked at for what it really is."
Fans seem to be hanging on to every last word: "Exhausted by the emotion of tonight. You're more than a band now; you're a movement."
Homepage - Architects' vocalist Sam Carter says, "Being vegan is now the only option."