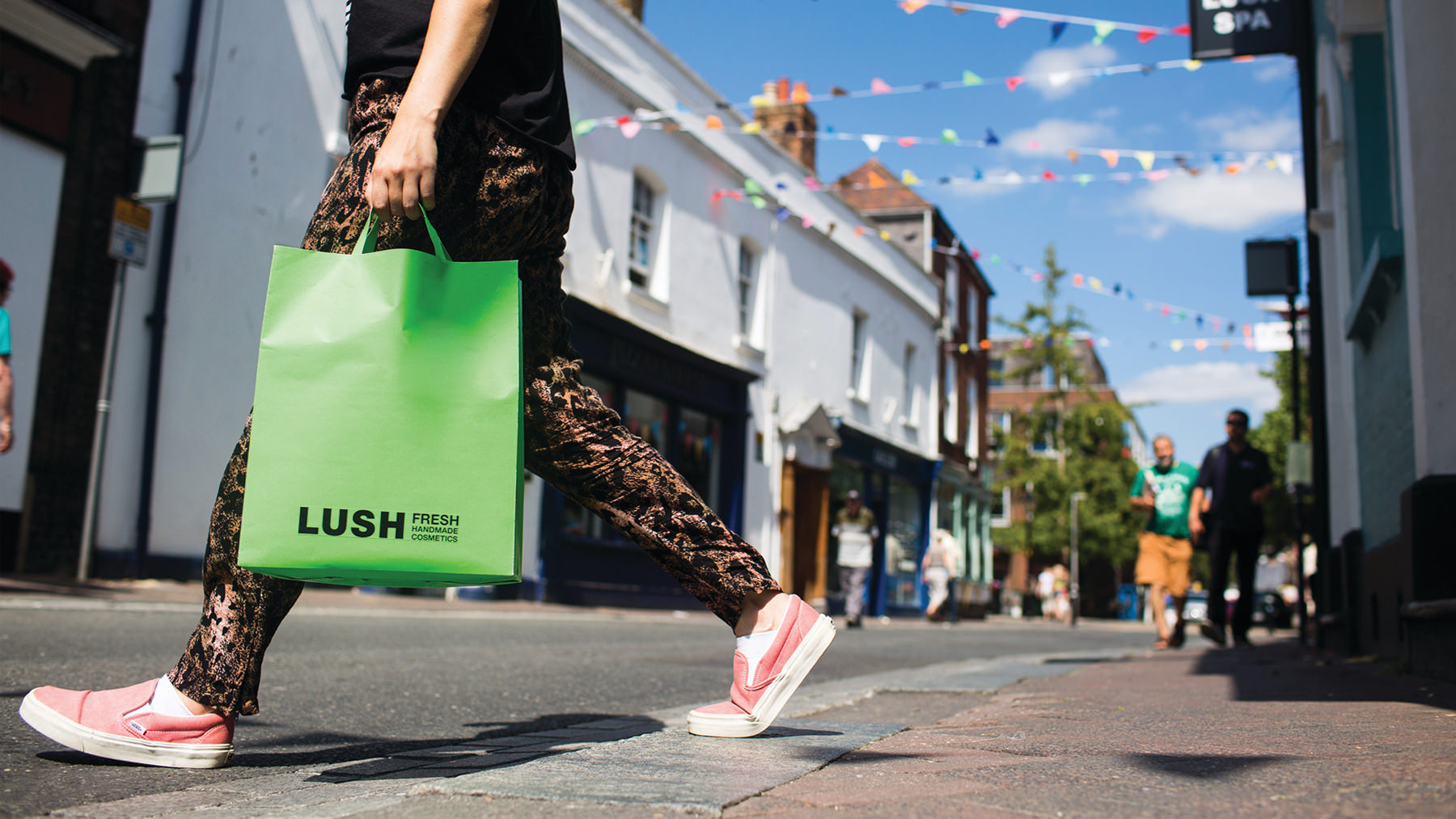 In 2013, shops and supermarkets in the UK gave out an average of 224 bags every second. By the end of the year, 8.3 billion thin-gauge, single-use bags had been given out by supermarkets alone
The majority of these bags, detailed in a jaw-dropping report by WRAP, were plastic. Plastic bags create an unjustifiable amount of wastage. They are made from polyethylene, which is acquired from non-renewable oil and doesn't biodegrade. Instead, it fragments over periods of hundreds – potentially thousands – of years.
Here at Lush we're already free from plastic bags. Many of our customers bring in their own bags, knot-wraps and containers. When they do need an extra bag, ours are made from 100% recycled and recyclable paper.
In the case of mail order, any products we can't send to you naked (the products that is, not the delivery drivers) we surround in compostable, biodegradable cellulose wrap.
Paper carrier bags are much nicer to the environment than their plastic counterparts. They're compostable, recyclable and biodegradable. However, they're not perfect. Although paper bags are obtained from a renewable resource, the quantity of trees cut to create bags is significant. During the production process, particularly during pulping, significant volumes of water are also required.
The paper mill that supplies the paper used for our carriers invests in effluent treatment and water-recycling projects to lessen potential impact on the local environment. We also encourage customers to reuse their bags as many times as possible before recycling.
But, in an ideal world, we'd never have to use a single paper bag in our shops. Instead, we've created a dazzling range of canvas bags which our designed through collaboration with environmentally conscious designers such as BIDBI. Many of them are also made by re-wrap, a women's cooperative we support in Mysore, India.
On 1st October 2015, the government in England are committed to introducing a 5p charge on carrier bags, aiming to dissuade customers from repeatedly picking us single-use bags. There's no better time than today to pick up a long lasting canvas tote. If you use one reusable bag daily, you can save an average of 133 bags annually.
In 2013, 8.3 billion thin-gauge, single-use bags were given out in total in supermarkets alone.