The bare necessities! Your guide to 'no-makeup' makeup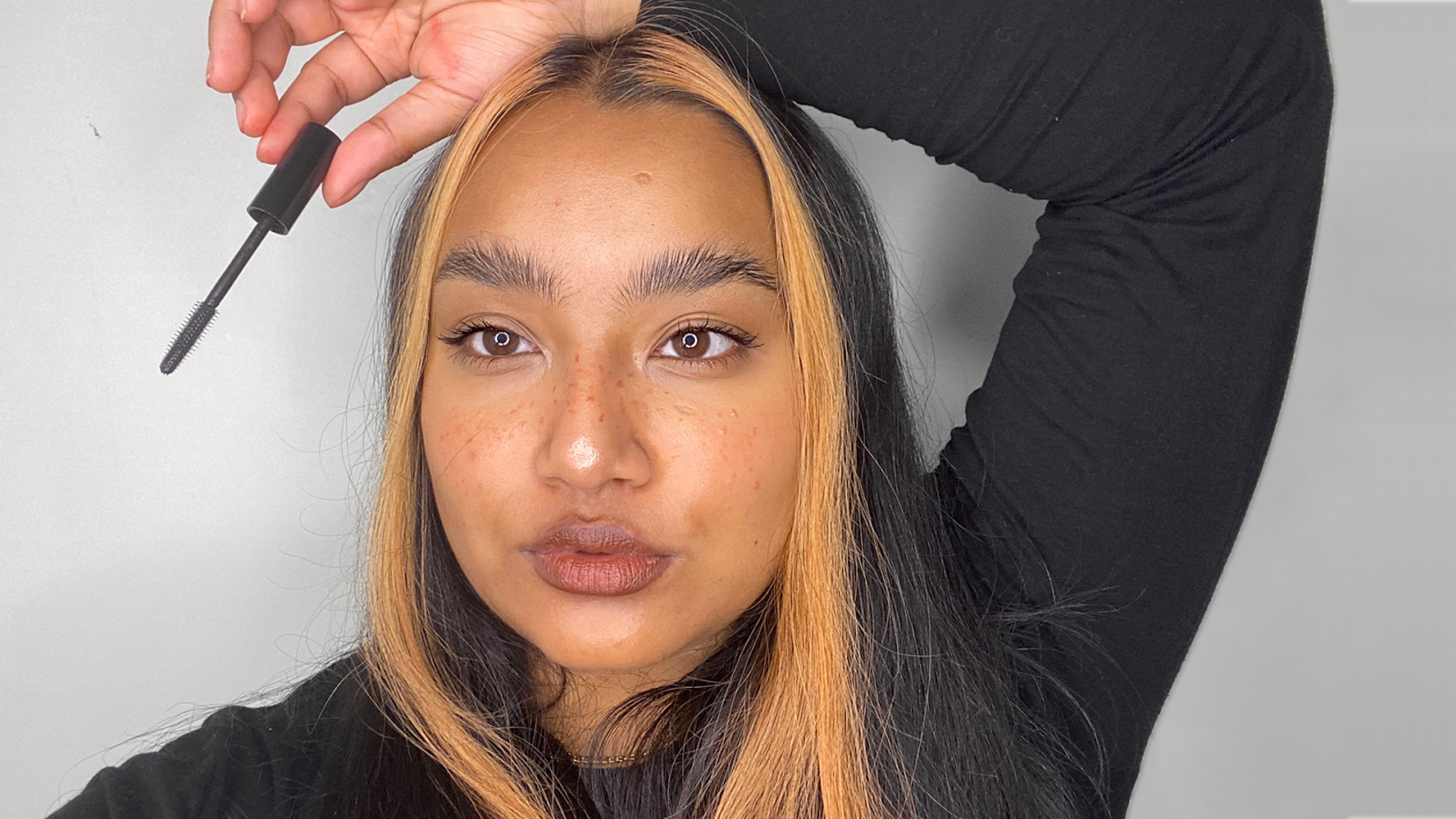 Your guide to 'no-makeup' makeup
A gentle yet thorough cleanse with Ultraplant cleanser.
First things first: good skin preparation pays off dividends when it comes to that fresh-faced, 'no-makeup' makeup look. So get yourself cleansed and if time isn't completely of the essence, a good scrub to remove dull surface skin cells. Follow up with a refreshing spritz of one of our reviving toner waters (Breath of Fresh Air is a beautifully balanced choice) and a generous dash of your favourite Lush moisturiser, taking the time to massage it into the complexion. 
Next up, it is time for those trusty Lush Makeup essentials to create a glowing "no-makeup makeup" look.
 
A little under-eye brightness - courtesy of Trix Stick concealer
In our makeup range, we have a whole range of vegan base products, as well as skin tints and highlighters to help you achieve a radiant complexion. For a fabulous, fresh-faced makeup look, choose your shade from our range of 40 shades of Slap Stick solid foundations and swipe a little onto the cheeks, forehead and chin. This dewy coverage skin saviour will blend out seamlessly, giving the skin a gorgeous glow thanks to its host of skin-loving ingredients such as argan oil, coconut oil and buildable pigments. To rejuvenate the under-eye area, swipe a little of your chosen shade of our naked Trix Stick concealer and blend out for a refreshed, skin-like finish. 
With skin prepped and ready to go, it's time to glow. Our Glow Stick highlighter range is packed full of skincare benefits and powered entirely by plastic-free sparkle. Swipe onto the cheekbones, the Cupid's bow and the brow bone for a subtle pop of luminosity. Blend out this cream formula with the fingers or for a more subtle, diffused appearance, blend out with Glow to Town Highlighter brush. Don't just stop there! These solid highlighters are so versatile that they can even be used on the lips and eyelids for added shimmer if you so choose. Last but not least, take a little of our Charisma skin tint onto your ring finger and stipple onto the apples of the cheeks for a flush of fresh-faced radiance. 
I think we can all agree that sometimes, even the windows to our soul need a little pick me up! Open them up with Eyes Right, our gentle Wheatgrass based mascara that is perfect for everyday use. If you prefer more of a high impact lash look, go for Lush Lashes - our brand new addition to Lush Makeup's mascara range. With ingredients such as Beeswax, Wheatgrass and Acacia Gum, this gentle mascara harnesses powerful, natural ingredients to add volume and length to your lashes. 
Within our collection of 21 vegan lipsticks, we are so happy to share that we now have a diverse selection of shades, including perfect nude shades for a wide range of skin colours. For a barely-there colour designed for deeper complexions, go for a shade like Minsk, Kish or Saidoun. Simply swipe your favourite shade onto the lips for a subtle pop of colour and hydration. For lighter complexions, choose a shade like Beit-ed-Dine, Riga, or Cairo to complete your look.
Emotional Brilliance powder used alongside People Powder brush
Last but not least, take your People Powder brush and a minimal sweep of Emotional Brilliance powder onto the skin, concentrating on the t-zone. A little goes a long way, so simply touch up those areas around the nose and chin and you're good to go. This radiant setting powder keeps your base in place all day and thanks to its balanced jojoba oil formula, you can still achieve a matte (but not flat) radiant finish!
Homepage - The bare necessities! Your guide to 'no-makeup' makeup