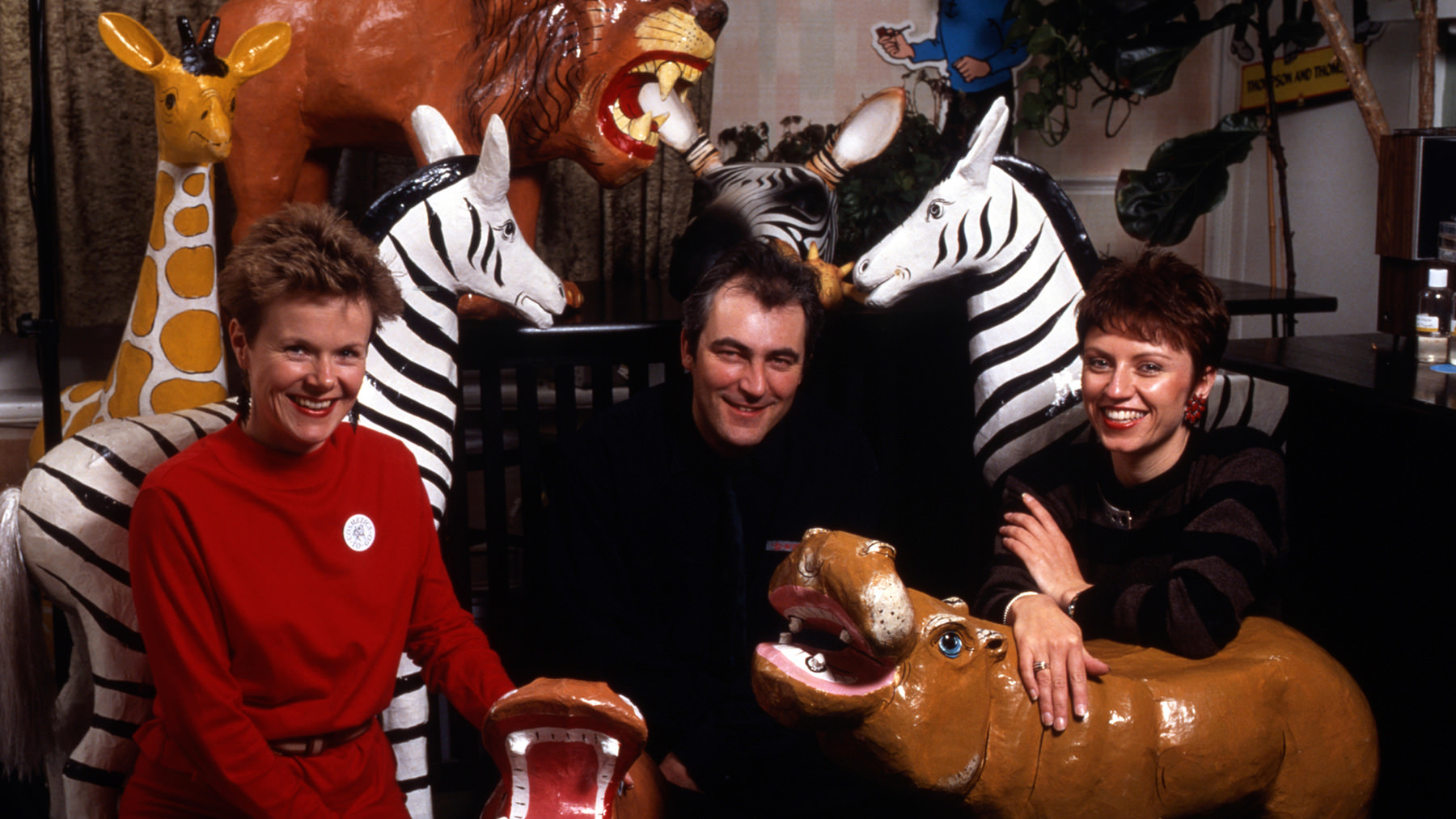 Before the creation of Lush as we know it, there was Cosmetics To Go.
Our first foray into literature with the book Danger! Cosmetics To Go reveals the story of the company that came before Lush. This company was the formative creative playground of our founders. It is where many of our iconic products were dreamt up and invented, and where we learned many tough but valuable lessons about how to run a business.
Back in the 1980s Mark & Mo Constantine had dreamt up and developed a range of herbal beauty products that they would mix and pot in their own kitchen. With the help of friend and business partner Liz Weir this tiny business became successful, with thanks in no small part due to the involvement and patronage of Anita Roddick of The Body Shop. She had fallen in love with these products at first sight and placed a hefty order for her first shop in Brighton.
Their relationship grew quickly, with the Constantines providing many of her best selling items and racing to grow their own operation as The Body Shop became the business phenomenon of the eighties. Before long, Body Shop advisors had suggested that she bought the formulas of these best sellers to have a better control of the business and the millions that were spent purchasing them, went to fund our new company Cosmetics to Go.
Let loose to run riot with creativity, Cosmetics to Go exploded onto the cosmetics scene in a burst of colourful catalogues and never before seen exciting items, such as bath bombs, solid shampoo bars and massage bars. It was the crucible for many of the colourful items that you see today on the shelves of our Lush stores. Our founders, free to invent to their hearts desire, were able to experiment and play with ingredients following their interests and passions. Hence the emergence of never before seen items that have survived and evolved into the next millennium.
Their independent status allowed them able to focus on issues close to their hearts. Staunchly against animal testing, they developed a buying policy that ensured that no supplier tested on animals. They also funded work into alternatives to animal cruelty methods of testing. A visit to a London delicatessen sparked the desire to use fresh ingredients in the cosmetics that Cosmetics to Go produced, and an emphasis on cutting down on preservatives used across the range.
Unfortunately, this halcyon period was to come to an abrupt end as within six short years this unique company had blazed through all of its money, and found itself overextended and forced into administration.
The arrival of Lush following the disintegration of the hopes and dreams of this battle worn gang was understated and humble. Lessons had been learned with regards to extravagance and overspending. Frivolous packaging was done away with, and the naked Lush look that we are all so familiar with took precedence. Shops were simply designed using blackboards and chalk to provide reusable, spendthrift signage and all the money went into quality ingredients.
Although cutting back and economy was the order of the day for this fresh start, the tenets and beliefs that had defined Cosmetics to Go were still in place. In fact, the Lush "We Believe" statement was written as a direct result, in the aftershock of the loss of a business that was held dear to everyone involved.
The echoes of the Cosmetics to Go ethos is embodied in how Lush has progressed and how it continues to do business. A campaigning company, still proud to swim against the tide supporting groups and causes that it believes in, still fighting against animal testing and working on preservative free cosmetics. The creativity remains unfettered by industry trends or outside influences and thrives on passion, innovation and the excitement of the next invention.
The Lush "We Believe" statement was written as a direct result, in the aftershock of the loss of a business that was held dear to everyone involved.