Enzymion
Moisturiser
Brightening, light and hydrating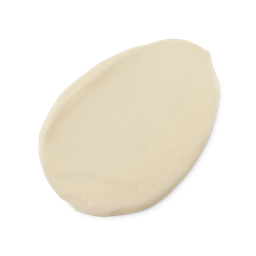 Who's it for?
If you want your skin to feel matte but look radiant, try this illuminating face cream for oily skin or complexions prone to uneven pigmentation.
What's in it for you?
Remember the flawless silver-screen skin of early Hollywood heroines? That's what this mattifying facial moisturiser was made to do for shiny, slightly dull complexions. Fresh South African lemons are rich in vitamin C and can have a depigmenting action, so we combine an infusion with freshly juiced papaya for its enzymic, stimulating properties on the skin. Balanced with over 4% soothing aloe vera, both munch up excess oil for matte, glowy skin.
Because oily skin still needs moisture, we add avocado oil and evening primrose for their high fatty acid content, which supports skin health and elasticity, and Fair Trade organic cocoa butter for softness. Vitamin E-rich wheatgerm oil is chosen for its linoleic acid content, believed to boost the stability and health of the skin barrier so your complexion is positively glowing with health.
What's in it for the planet?
Inside you'll find aloe vera gel from leaves grown under organic conditions in Mexico, and 100% traceable Fair Trade and organic cocoa butter from sources in Sierra Leone, Dominican Republic and Peru where agroforestry models are in practice to protect local forests.
How to use:
Cleanse and tone, then gently pat in this vegan moisturiser to hydrate congested skin without overwhelming it. Store in cool, dry conditions. Use clean hands to apply. Best used fresh.
Fighting animal testing
We have been fighting against animal testing since before we opened our first shop, and the fight continues today. We test products on humans and promote, fund and use human biology relevant testing methods entirely animal and animal-product free. Find out more