Montalbano
Shampoo Bar
When life gives you lemons...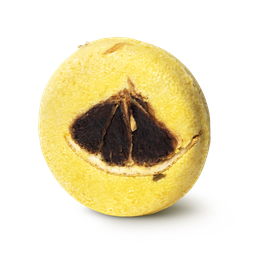 "I use montalbano in combination with daddy-o as I have blonde highlights with my natural light brunette hair colour . It always leaves my hair so fresh and smooth and non greasy( which is what my hair looks like after washing with a lot of shampoos on the market)." - poppyingles130

"This shampoo bar is a refreshing replacement: cheerful, wake-up lemony fragrance. It is very frothy without using much and should last many many washes. My hair is normal to greasy and this product is ideal." - Llllll

"I love anything lemon scented and this bar lasts a long time. It makes my hair feel really clean and refreshed." - Lydiamegan

How to use:
When life gives you lemons conjure them into this ultra-cleansing, citrus wonder. Lather all over wet hair, massage the scalp and then rinse.

How to store:
Leave on the side in a cool dry place, ready for you need it. Between 60 - 80 washes each.

Did you know?
We invented shampoo bars way back in 1988 and they have been flying off the shelves ever since! In 2019 we sold 6.6 million shampoo bars saving over 19 million shampoo bottles from going to landfill.
Fighting animal testing
We have been fighting against animal testing since before we opened our first shop, and the fight continues today. We test products on humans and promote, fund and use alternative testing methods entirely animal and animal-product free. Find out more