New Enzymion Self-Preserving
Moisturizer
Brightening, light and self-preserving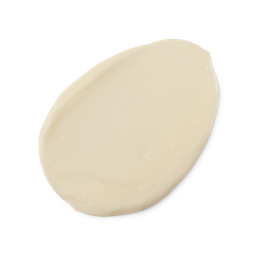 Click and collect

Pay online, collect in-store
Who's it for?
An illuminating face cream for oily skin that you want to look radiant rather than congested or uneven.
What's in it for you?
If your skin feels a bit shiny and dull, we've given this moisturiser all the right ingredients to recreate the flawless silver-screen skin of early Hollywood movie stars. An infusion of fresh South African lemons (which are rich in vitamin C and can have a depigmenting action) forms the base of this moisturiser, alongside enzyme-rich papaya to break down excess oil and stimulate skin rejuvenation.
This self-preserving version of our original cream contains over 10% easily absorbed jojoba oil to boost the skin's elasticity and antioxidant almond oil to support skin health. Slightly higher quantities of vegan glycerine and Fair Trade organic cocoa butter balance brightening juices and oils with a little more moisture, making it ideal for combination skin that errs on the oily side.
What's in it for the planet?
Organic jojoba oil from a conscientious supplier in Peru is dedicated to high welfare standards for employees and uses gentle harvesting methods to reap fallen jojoba seeds which will be pressed into a beautiful oil. Our 100% traceable Fair Trade and organic cocoa butter comes from sources in Sierra Leone, Dominican Republic and Peru where agroforestry models are in practice to protect local forests.
What is self-preserving?
We want to make products that care for your skin barrier with minimal interference to your microbiome: the community of resident microorganisms that protect your skin against pathogens. The effects of preservatives on our microbiome and the environment are not yet fully clear. But, because preservatives are biocidal, we prefer to use them in minimal amounts below legal maximums, or not at all. We achieve this with clever product formulation, fast despatch from our factories and short shelf lives. Where a product is formulated to stay fresh without synthetic preservatives (as defined under Annex 5 of the E.U Cosmetic Regulations), we call it 'self-preserving'.
How to use:
Consider this self-preserving formula a super concentrated version of the original formula you may know and love. Cleanse and tone, then gently pat in this brightening vegan moisturiser with clean hands. You can apply to damp skin if you prefer a lighter feel. Store in cool, dry conditions. Best used fresh within six months.
Fighting animal testing
We have been fighting against animal testing since before we opened our first shop, and the fight continues today. We test products on humans and promote, fund and use human biology relevant testing methods entirely animal and animal-product free. Find out more