Gorgeous
Moisturiser
Decadent and luxurious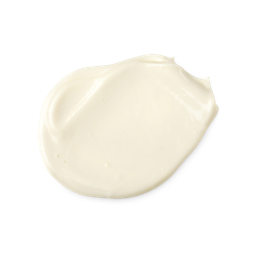 Who's it for?
This luxurious, fast-absorbing face cream is ideal for dull skin or combination skin that you want to feel firmer and radiate health. We set out to make the very best face cream your money can buy, and this was the result.
What's in it for you?
Our no-expense-spared moisturiser (initially made for royalty but that's another story) is imbued with the finest cold-pressed and organic oils and fresh fruit juices to deeply rejuvenate your skin. Refreshing organic honey water from orange blossom nectar forms a nutrient-rich base, to which we add over 10% antioxidant-rich organic extra virgin oil to help boost resilience to environmental stress, avocado oil to support skin elasticity, and extra virgin coconut oil to aid skin barrier condition.
Cold-pressed grapeseed and evening primrose oils both have a high linoleic acid content, which has an important role in helping the outer layers of your skin to function, protect themselves and stay hydrated. (Cold-pressing better preserves the number of beautiful bioactive components during the process of turning a raw material into an oil that can be applied to the skin.) The effects speak for themselves which is why we believe that this truly stunning moisturiser is worth every penny.
What's in it for the planet?
Organic jojoba oil from a conscientious supplier in Peru is dedicated to high welfare standards for employees and uses gentle harvesting methods to reap fallen jojoba seeds which will be pressed into a beautiful oil. Organic extra virgin coconut oil from Nias, Indonesia, is bought from a supplier that directs 10% of its profits into a foundation that funds community classes in education and mental wellbeing as well health resources (such as a local dentist) for children in Nias.
How to use:
Cleanse, tone and gently pat this fresh fruit, neroli and evening primrose oil cream into your skin, using clean hands. Store in cool, dry conditions. Best used fresh.
---
Explore

Give me a new life! Return the packaging for this product to any a Lush shop and receive money towards your next purchase.
Fighting animal testing
We have been fighting against animal testing since before we opened our first shop, and the fight continues today. We test products on humans and promote, fund and use human biology relevant testing methods entirely animal and animal-product free. Find out more