Lush Delivery Pass
Annual Subscription
Unlimited standard delivery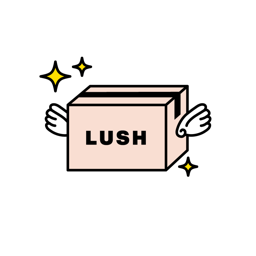 Your delivery pass will only apply to addresses in this region:
Ireland
Enjoy 12 months of unlimited standard delivery* with the Lush Delivery Pass.
With no minimum spend each time you shop. Whether you're looking to boost your skin, a hair care routine or to shower someone with Lush gifts. The Lush Delivery Pass has you covered.
So, how does it all work?
1) Add a Lush Delivery Pass to your basket along with any other items.
2) Log in/create an account during checkout.
3) Pay.
Once you have paid, your pass will be active immediately and will automatically apply free standard shipping* to your Lush account for an entire year! We only ask that you think twice about how often you use your pass. By grouping smaller deliveries into one, you will lessen the impact on the planet.
To find out more check out the FAQs.
*Valid for the standard delivery method within the market Lush Delivery Pass is purchased from. Terms & conditions apply.
To purchase your Delivery Pass for another year
- Add the Lush Delivery Pass to your basket (alongside any other products) whilst logged out of your account
- Once you have added the pass to your basket, log in to your account and complete the checkout journey
If you have any questions or require support to renew your pass, please contact our dedicated customer care team via Live Chat or call 01202 930051 (8am - 7pm, Mon - Fri. 9am - 5pm Saturday, 10am - 4pm Sundays)
*Even more good news! If you're a UK Kitchen subscriber and have the Delivery Pass, you will receive free Standard Delivery to a UK postcode on your boxes for as long as your pass is active.
Fighting animal testing
We have been fighting against animal testing since before we opened our first shop, and the fight continues today. We test products on humans and promote, fund and use human biology relevant testing methods entirely animal and animal-product free. Find out more