Bath bombs get their own store: #LushHarajuku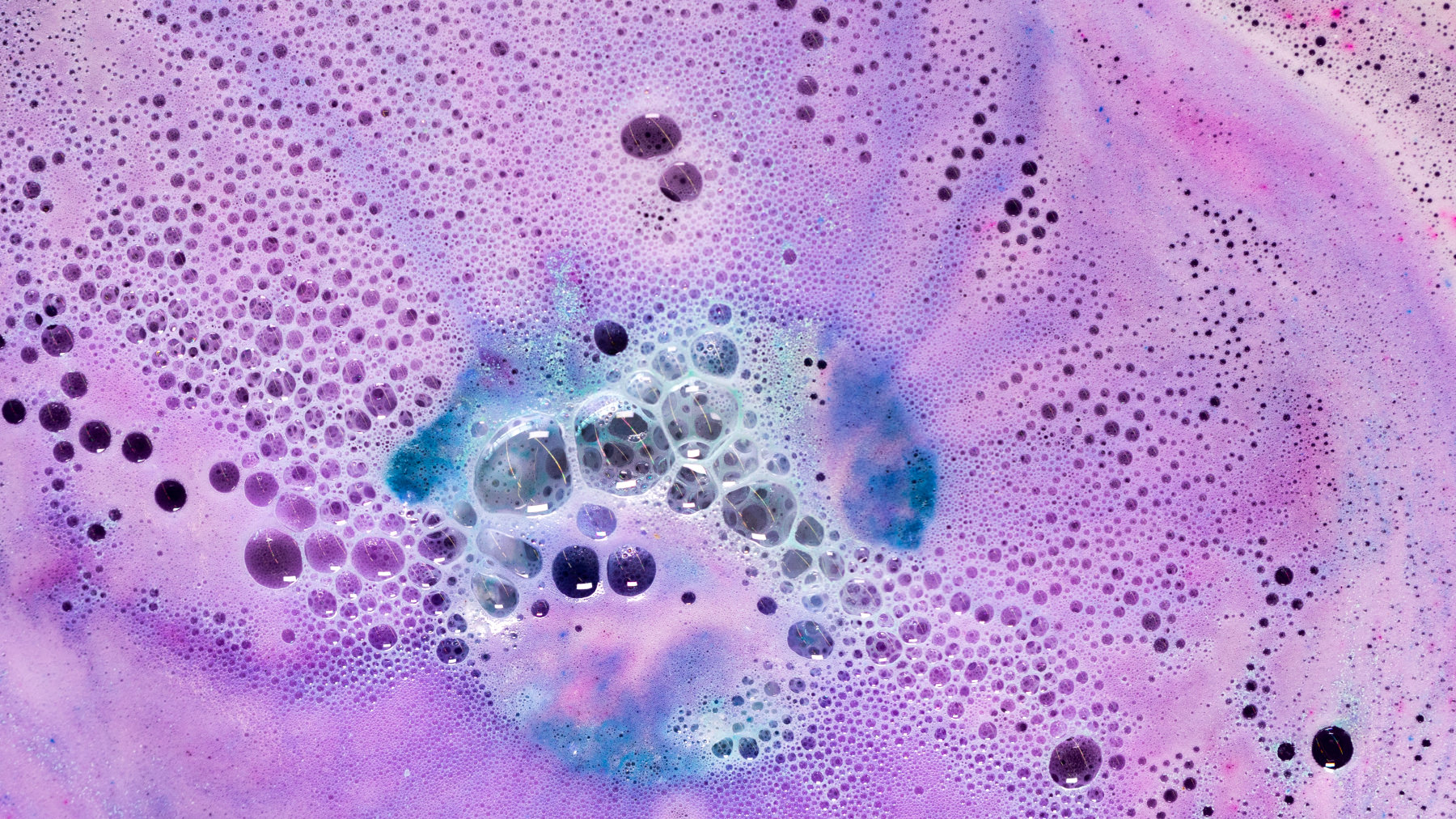 Bath bombs, in all their fizzing, whizzing glory, have transformed bathing from something that was borderline boring, to something totally brilliant and utterly bonkers. Whether you're looking for relaxation, stimulation, or seeking a soak in beautifully scented, creatively coloured, wonderfully warm water, the bath bomb can deliver, and has done since it was first invented by Lush co-founder Mo Constantine in 1989.
Today, there's a bath bomb for every mood and occasion, which is why we've decided to create an entire shop in their honour. But there's more to the bath bomb store in Harajuku, Japan, than meets the eye...
Digital meets physical at #LushHarajuku
A world of colour and scent unfolds before you as you walk into Lush Harajuku; wall to wall bath bombs as far as the eye can see and the nose can smell, each with their own personality, from those that dissolve gently and help you relax, to brightly coloured bombs that invigorate and stir the soul.
But there's more that's different here. Look around, and you'll notice there are no blackboards with product descriptions, no sinks to demo the vast array of effervescent orbs, instead Lush Harajuku offers a new concept in shopping. By holding up a smartphone loaded with Lush Lens, found on the #LushLabs app, you can focus on a bath bomb that catches your eye or nose, and watch as the feature shows the product in action. Not only that, but the app reveals everything you need to know about the bath bomb in question, including its scent, how it dissolves in the tub, the ingredients' properties and the effect these can have on your skin and mood, and ultimately the type of experience that awaits.
What's more, you'll be able to feel a part of the digital community and help us to improve the latest innovations. Lush Labs is where experiments unfold. It's a place to showcase our big ideas and creative innovation, but most importantly, it's where our community can get involved. You'll be able to feedback on trendsetting tech, store design, products and much more, using #LushLabs. 
But if tech isn't your thing or your battery has run low, then a fleet of extremely knowledgeable staff are on hand to guide you through the colossal collection and help to discover a bathtime brew that's right for you.
Japan's love affair with bathing, steeped in cultural tradition, made Harajuku the perfect place for our bath bomb-only store, especially as it's said that 95.5% of people in Japan have a bath*. As well as a wealth of firm favourites, Lush Harajuku stocks a unique assortment of bath bombs specifically inspired by the country, from the fun and vibrant fashion area of Harajuku, to the mysterious kitsune fox spirit of Japanese lore. Just like the stalwarts, the numerous newcomers embrace a myriad of colours, scents, and specific ingredients, that will turn your bath into a work of art.
Opens Thursday 22nd November 2018
Onishi Building 1st/2nd floor, 1-13-11 Jingumae, Shibuya-ku, Tokyo
11:00 to 21:00 (No scheduled holidays)
Got shopping to do? The existing LUSH Harajuku Omotesando store will be temporarily closed for renovation from Monday 29th October to Wednesday 21st November. See you on the 22nd November when Lush's unique bath bomb shop opens its doors for the very first time.
* Source: released by the Ministry of Internal Affairs and Communications, 2008  Statistical Survey on Housing and Land
Homepage - Bath bombs get their own store: #LushHarajuku