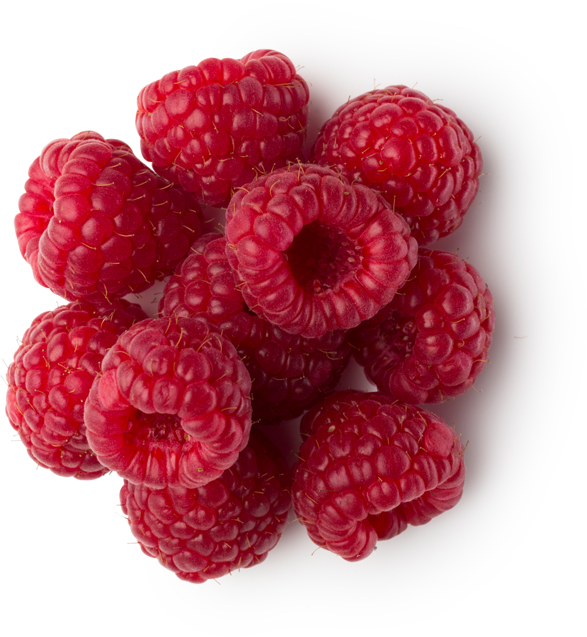 INGREDIENT
Kallpressad hallonfröolja
Rubus idaeus
Medicinally, raspberries are used externally to soothe itches, burns and fight infections. The oil pressed from their seeds is also very calming and thought to improve skin's elasticity and glow.
The prickly raspberry shrub produces small white flowers in summer followed by the red fruits, which are eaten raw or cooked. The seeds are the little things that always get stuck in our teeth after eating the fruit. They are simply pressed to obtain a golden yellow oil with an earthy scent.
Although the sun is important for our health, its ultraviolet (UV) radiations can cause varying types of damage to the skin. Studies suggest that raspberry seed oil protects the skin, scalp and hair against UVA and UVB and when combined with a synthetic sunscreen such as Butyl methoxydibenzoylmethane its effects will be boosted. 
UVA exposure penetrates the skin and causes degradation of collagen and elastin fibres, damaging the skin from the inside out, while UVB exposure causes burning and redness. This is why we should always enjoy sun exposure in moderation and cover ourselves with clothes and hats to protect ourselves. When this isn't possible, then sunscreen can come in very handy. We don't often think about protecting the hair and scalp from sun damage but after all, the head is the part of the body that's closest to the sun and it's the easiest place to burn. Sun exposure can leave the scalp red, sore and itchy, and it can also result in dry, frizzy hair and colour fade.