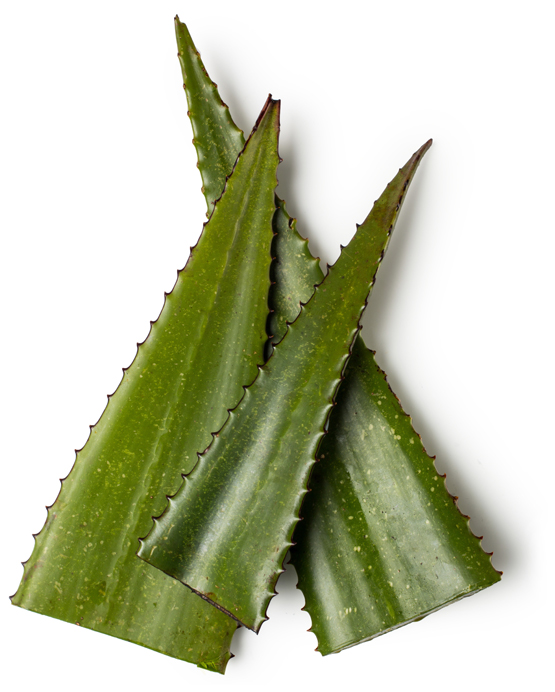 INGREDIENT
Aloe Vera-gel
Aloe secundiflora; Aloe barbadensis
Aloe is thought to be one of the oldest remedies noted for its healing qualities. It soothes and hydrates the skin and the cooling sensation you get when applying it topically is great at reducing swelling. It is also antibacterial and leaves the skin very soft.
The name Aloe vera (which means 'true aloe') is a synonym for Aloe barbadensis. It is a succulent plant that grows well in dry soils and tropical and arid climates. It is cultivated for medicinal and ornamental purposes; sometimes culinary depending on the variety. Clear gel and latex can be extracted from the plant.
Aloe vera is also often used as an umbrella name in cosmetics to refer to other Aloe species with similar benefits, such as Aloe secundiflora.
Lush purchase a fresh gel extracted from these two species. The Aloe secundiflora leaves are grown by Maasai women's groups in Laikipia, Kenya. In a landscape prone to drought, both grazing livestock and growing crops has become difficult, but aloe copes perfectly with the conditions as it is indigenous to the land. With support from the Laikipia Permaculture Centre, the women's groups are putting environmental regeneration into action, whilst making a living from selling aloe.