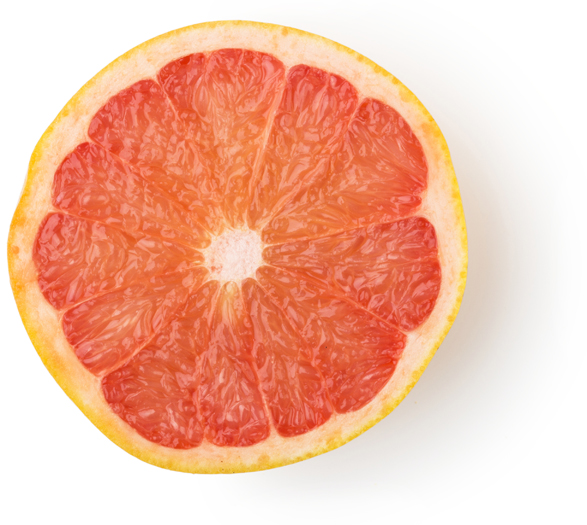 INGREDIENT
Pink Grapefruit Peel Decoction
Full of essential oils, pink grapefruit peel lends a zesty aroma that lifts the spirits. It is also cleansing and astringent on the skin and contains vitamin C, a well-known antioxidant, that helps skin maintain its firm and radiant appearance.
Grapefruit belongs to the Rutaceae plant family. This large, evergreen fruit tree from the Caribbean grows up to nine metres tall and produces around 500 fruits each year. Pink grapefruit is sweeter than yellow grapefruit, and can be eaten like an orange. 
Grapefruit decoction is made in-house at Lush by boiling peel in water until half of the water evaporates. It creates a concentrated liquid extract, full of essential oils.