New Celestial Self-Preserving
Moisturiser
Simple, softening and self-preserving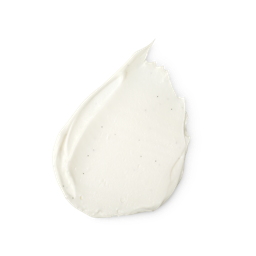 Who's it for?
This self-preserving version of our bestselling moisturiser for sensitive skin is especially good for delicate and dry skin.
What's in it for you?
Our mild vanilla and almond-based moisturiser is especially formulated for sensitive skin that feels tight, dry or prone to inflammation. A healthy skin barrier is key to enabling your complexion to protect itself against pollutants and external stresses, but as your face has a high density of nerve endings and a thinner barrier than that of your body, it can be especially susceptible to discomfort. We've packed this moisturiser with the mildest natural ingredients we could find (and removed the synthetic preservatives) to help your skin barrier function and feel lovely again.
We combine vanilla water with almond milk and over 20% almond oil for their antioxidant and anti-inflammatory properties, helping to boost the resilience of your skin barrier to environmental stress and giving it all the tools we can to correct damage itself.
Sensitive skin can also be prone to dryness which reduces the effectiveness of your skin at keeping essential nutrients in and irritants out. If that sounds like you, you'll love the higher plant butter and vegan glycerine content in this self-preserving formula, which gives it a slightly richer and more softening feel than the original, helping drier skin retain moisture at the surface.
What's in it for the planet?
There's nothing vanilla about our beans. Made with pods from small-holder farms in Uganda and Tanzania and a Madagascan company promoting agroforestry practices, the vanilla soothing your skin is also helping to boost the incomes of farmers and biodiversity of East African forests. Organic illipe butter is sustainably harvested from Indonesia's Borneo rainforest by local families who practise wild harvesting without the use of pesticides.
What is self-preserving?
We want to make products that care for your skin barrier with minimal interference to your microbiome: the community of resident microorganisms that protect your skin against pathogens. The effects of preservatives on our microbiome and the environment are not yet fully clear. But, because preservatives are biocidal, we prefer to use them in minimal amounts far below legal maximums, or not at all. We achieve this with clever product formulation, fast despatch from our factories and short shelf lives. Where a product is formulated to stay fresh without synthetic preservatives (as defined under Annex 5 of the E.U Cosmetic Regulations), we call it 'self-preserving'.
How to use:
Consider this self-preserving formula a super concentrated version of the original formula you may know and love. Cleanse and tone, then gently pat in this vegan moisturiser with clean hands. You can apply to damp skin if you prefer a lighter feel. Store in cool, dry conditions. Best used fresh within six months.
---
Ingredients

Natural Ingredients

Safe Synthetics

*occurs naturally in essential oils.
---
Explore

Give me a new life! Return the packaging for this product to any a Lush shop and receive money towards your next purchase.
Fighting animal testing
We have been fighting against animal testing since before we opened our first shop, and the fight continues today. We test products on humans and promote, fund and use human biology relevant testing methods entirely animal and animal-product free. Find out more
Homepage - New Celestial Self-Preserving